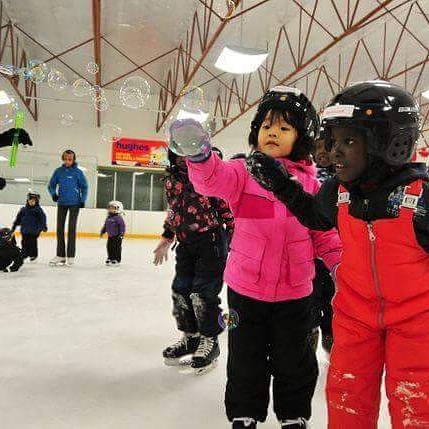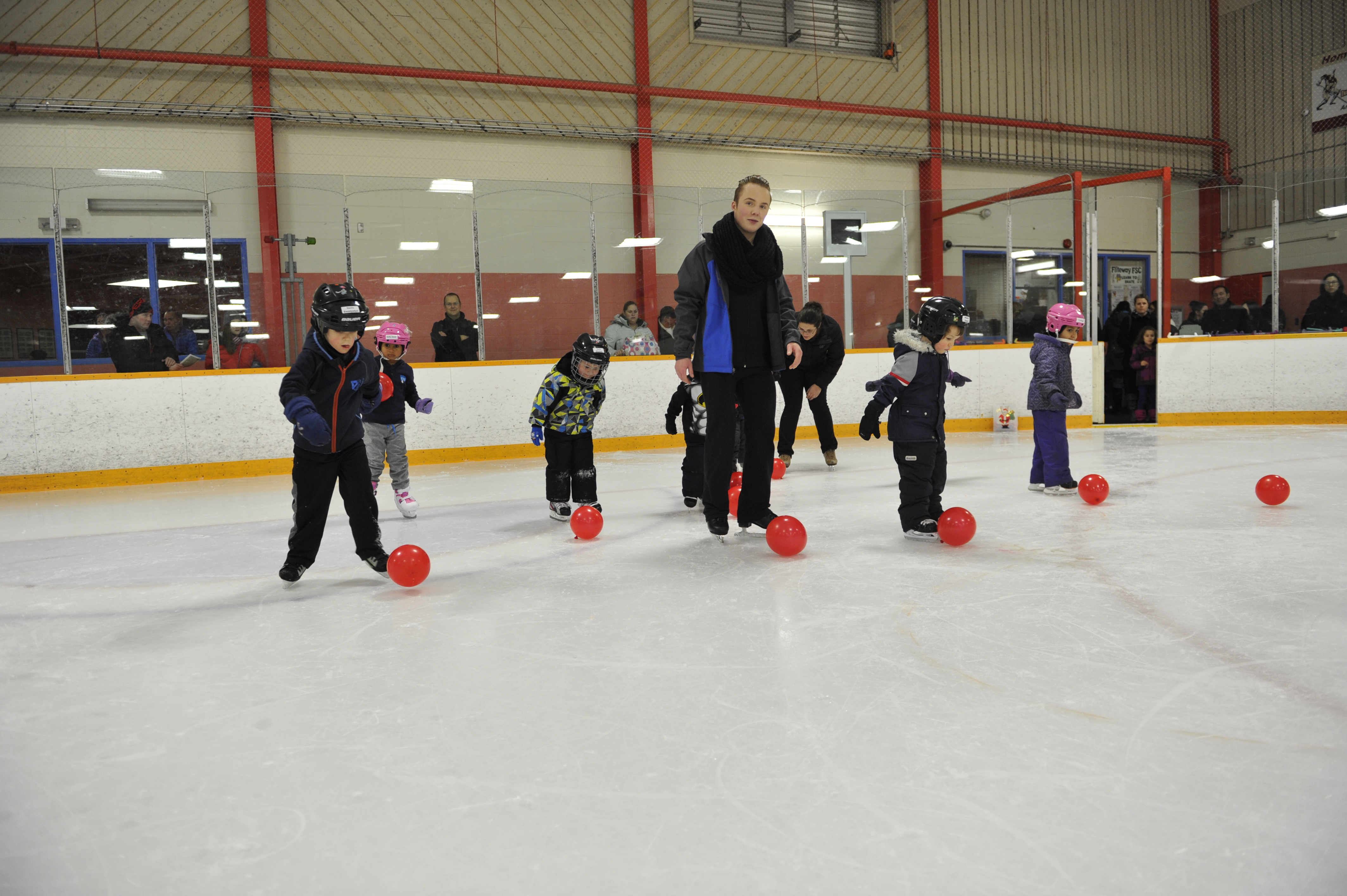 Learn To Skate (Pre-CanSkate & CanSkate)
2017 Spring Summer Learn To Skate 1.pdf
2017-2018 PreCanSkate/CanSkate Reference Sheet .pdf (New Members)
2017-2018 Fall/Winter Learn To Skate Package.pdf
PRE-CANSKATE (Ages 3 to 8) First Time Skaters
Preschool is a learn to skate program for ages 3 to 5 or first-time skaters ages 6 to 8. Pre-CanSkate is designed to give skaters a positive first experience on the ice. Children are introduced to all the basic skating fundamentals through creative activities, exercises, and teaching methods which are age appropriate, and designed to make learning fun. All sessions (classes) include a 15 minute off-ice warm-up, and 30 minute on-ice instruction. Skaters will not receive badges in this program. Please Note: This program is also approprate for older, first time skaters. No fundraising required!
Recommendations / Equipment
* We recommend that children have at least 1 skating experience prior to the first class
* Helmets MANDATORY! (Hockey style CSA approved)
* Requires sharpened skates with good ankle support (please see link below for more information on equipment)
* Skate Canada membership fee $36.00 (please see bottom of this page for details)
____________________________________________________________________________________________________________________________________
CANSKATE (Ages 4 and up)
CanSkate is Skate Canada's flagship learn to skate program. Skaters must be able to skate independently to qualify for this program. Canskate focuses on fun, participation, and basic skill development. All classes are taught in a group format and are led by an NCCP certified professional coach / or advanced program leader. Skaters progress at their own rate in a progressive and sequential badge program . Canskate is an excellent starting point for children interested in pursuing Figure Skating, Hockey, Ringette, speed skating, or an interest in acquiring basic skating skills.
Recommendations / Equipment:
* Helmets MANDATORY! (Hockey style CSA approved)
* Requires sharpened skates with good ankle support
* Recommended skate sharpening: Bladz Skate Shop / Located at CastleDowns Arena
* Skate 2 days a week for accelerated progress
* Fees are Non-refundable
________________________________________________________________________________________________________________________________
2017 Pre-CanSkate (July/August Clareview Arena)
| | | | | | | |
| --- | --- | --- | --- | --- | --- | --- |
| Pre-CanSkate Camp #1 | Monday to Thursday | 5:45-6:30PM | July 3,4,5,6 | 4 Classes | CVA | $56.00 |
| Pre-CanSkate Camp #2 | Monday to Thursday | 5:45-6:30PM | July 10,11,12,13 | 4 Classes | CVA | $56.00 |
| Pre-CanSkate Camp #2 | Monday to Thursday | 5:45-6:30PM | July 17,18,19,20 | 4 Classes | CVA | $56.00 |
| Pre-CanSkate Camp #4 | Monday to Thursday | 5:45-6:30PM | July 24,25,26,27 | 4 Classes | CVA | $56.00 |
| Pre-CanSkate Camp #5 | Monday to Thursday | 5:45-6:30PM | July 31 Aug 1,2,3 | 4 Classes | CVA | $56.00 |
| Pre-CanSkate Camp #6 | Monday to Thursday | 5:45-6:30PM | Aug 7,8,9,10 | 4 Classes | CVA | $56.00 |
2017 CanSkate (July/August Clareview Arena)
| | | | | | | |
| --- | --- | --- | --- | --- | --- | --- |
| CanSkate Camp #1 | Monday to Thursday | 5:45-6:30PM | July 3,4,5,6 | 4 Classes | CVA | $56.00 |
| CanSkate Camp #2 | Monday to Thursday | 5:45-6:30PM | July 10,11,12,13 | 4 Classes | CVA | $56.00 |
| CanSkate Camp #2 | Monday to Thursday | 5:45-6:30PM | July 17,18,19,20 | 4 Classes | CVA | $56.00 |
| CanSkate Camp #4 | Monday to Thursday | 5:45-6:30PM | July 24,25,26,27 | 4 Classes | CVA | $56.00 |
| CanSkate Camp #5 | Monday to Thursday | 5:45-6:30PM | July 31 Aug 1,2,3 | 4 Classes | CVA | $56.00 |
| CanSkate Camp #6 | Monday to Thursday | 5:45-6:30PM | Aug 7,8,9,10 | 4 Classes | CVA | $56.00 |
Downloads
2017 Spring Summer Learn To Skate 1.pdf
2017-2018 Fall/Winter Learn To Skate Package.pdf
2017-2018 Pre-CanSkate/CanSkate Reference Sheet.pdf