Top Content Title
This is an additional section to be able to add content
Fliteway Power Skating Program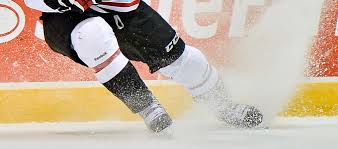 Be the first one to the puck!
Fliteway Power Skating
Want to become a better hockey player, become a better skater, with the Fliteway Power Skating Program!
The Program Ages 7 to 9 (or older skaters with little to no skating/hockey experience) Players should be able to skate forwards and backwards before entering this program. Experience in Hockey, Ringette or Learn To Skate would be highly recommended. This custom designed program is lead by our Professional Coaching team who understand the importance of proper skating fundamentals. There will be minimal use of pucks.
Starting Spring 2024
Contact Clyde for information or to be put on our waiting list!
Bottom Content Title
This is an additional section to be able to add content