Top Content Title
This is an additional section to be able to add content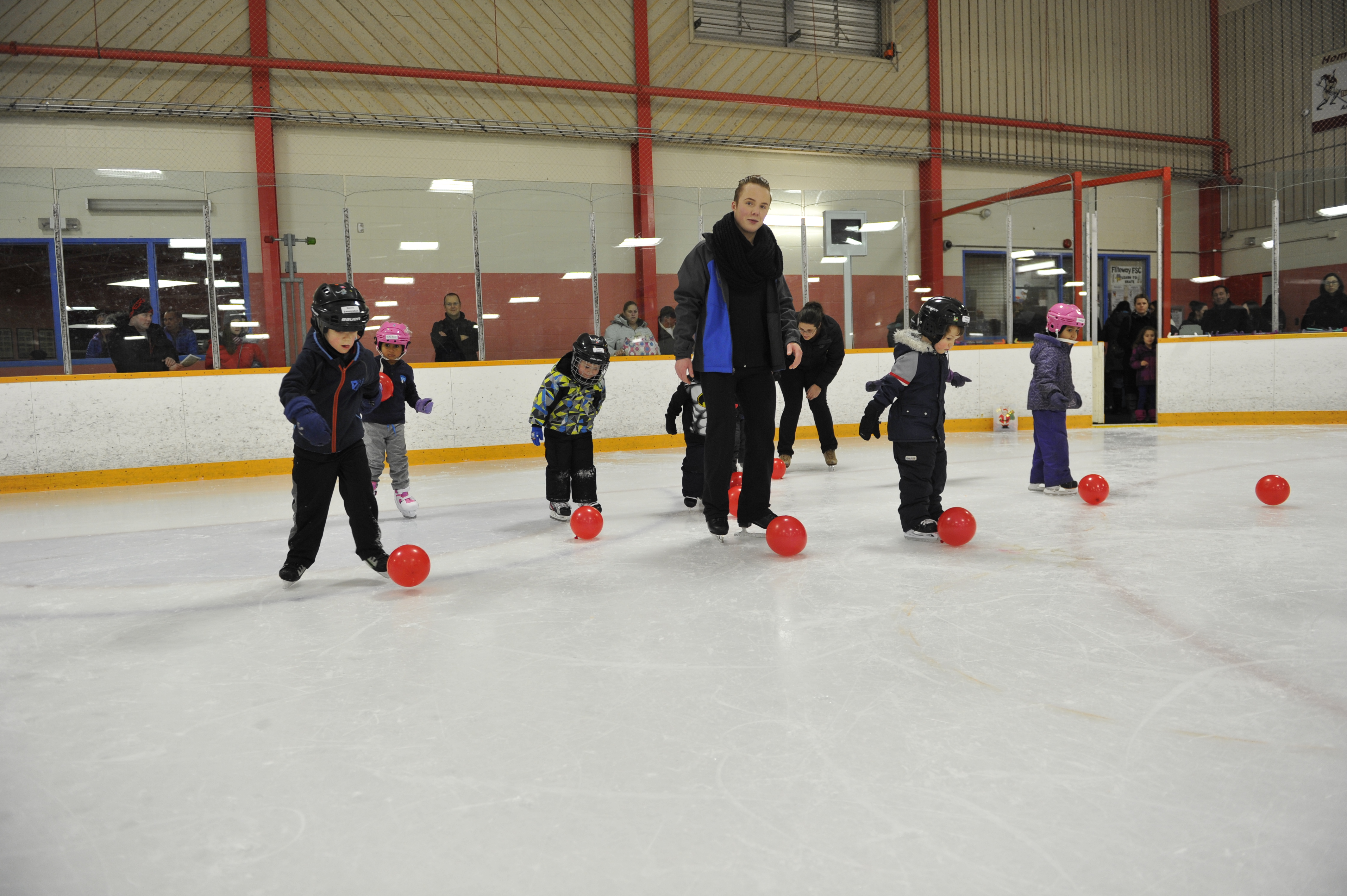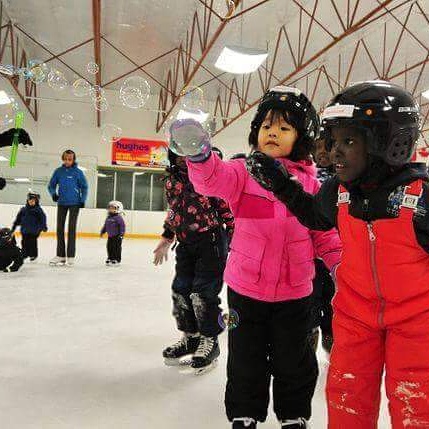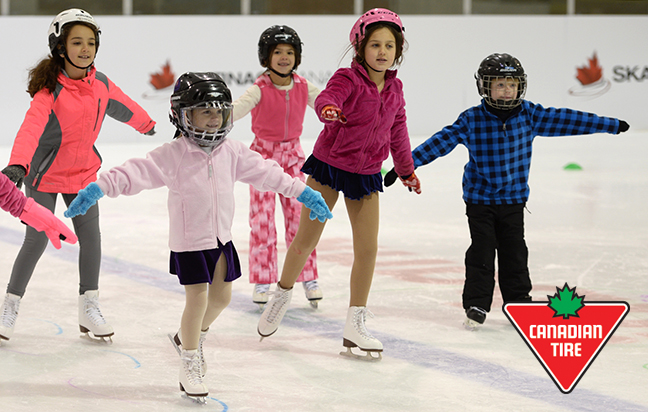 ---


L

earn To Skate (June/July Registration Open!)
Pre-CanSkate (Ages 3 to 5 or first time skaters ages 6 to 9)
Pre-CanSkate is a learn to skate program for ages 3 to 5. Pre-CanSkate is designed to give skaters a positive first experience
on the ice. Skaters learn through creative activities and teaching methods which are age appropriate. This program will
focus on positive reinforcement, basic skating skills, and will prepare children for Fliteway's Skating Club CanSkate Program.
All sessions (classes) include a 15 minute off-ice warm-up, and 30 minute on-ice instruction. Skaters will be placed in
small groups according to age and skating level. Pre-CanSkate is also for children ages 6 to 8 who have never been on
skates or ice before.

CanSkate (Ages 4 and up)
CanSkate is the Skate Canada flagship learn to skate program. Skaters must be able to skate independently to qualify for
this program. CanSkate focuses on fun, participation, and basic skill development. All classes are taught in a group format
and are led by an NCCP certified professional coach. Skaters progress at their own rate in a progressive, and sequential
badge program. CanSkate is an excellent starting point for children interested in pursuing figure skating, hockey, ringette,
speed skating, or just an interest in acquiring basic skating skills.
Fliteway is a non-for-profit organization dedicated to providing skating opportunities to children of all ages, levels and abilities. Located in North Edmonton, Fliteway offers a wide range of programming and services to meet all your skating needs.
PreCanSkate/CanSkate (June 2023) -Castle Downs Arena ONLY
| | | | | | | |
| --- | --- | --- | --- | --- | --- | --- |
| PreCanSkate | Tuesdays | 5:45-6:30pm | June 13,20,27 | 3 Classes | $45 | CDA |
| PreCanSkate | Thursdays | 5:45-6:30pm | June 15,22,29 | 3 Classes | $45 | CDA |
| CanSkate | Tuesdays | 5:45-6:30pm | June 13,20,27 | 3 Classes | $45 | CDA |
| CanSkate | Thursdays | 5:45-6:30pm | June 15,22,29 | 3 Classes | $45 | CDA |
CDA=Castle Downs Arena
PreCanSkate/CanSkate (July to August 2023) -Castle Downs Arena ONLY
| | | | | | | |
| --- | --- | --- | --- | --- | --- | --- |
| Week #1 PreCanSkate | Mon to Thurs | 5:45-6:30pm | July 3,4,5,6 | 4Classes | $60 | CDA |
| Week #2 PreCanSkate | Mon to Thurs | 5:45-6:30pm | July 10,11,12,13 | 4Classes | $60 | CDA |
| Week #3 PreCanSkate | Mon to Thurs | 5:45-6:30pm | July 17,18,19,20 | 4Classes | $60 | CDA |
| Week #4 PreCanSkate | Mon to Thurs | 5:45-6:30pm | July 24,25,26,27 | 4Classes | $60 | CDA |
| Week #5 PreCanSkate | Mon to Thurs | 5:45-6:30pm | July 31, Aug. 1,2,3 | 4 Classes | $60 | CDA |
| Week #6 PreCanSkate | Tues. to Thurs | 5:45-6:30pm | Aug 8,9,10 | 3 Classes | $45 | CDA |
| Week #1 CanSkate | Mon to Thurs | 5:45-6:30pm | July 3,4,5,6 | 4Classes | $60 | CDA |
| Week #2 CanSkate | Mon to Thurs | 5:45-6:30pm | July 10,11,12,13 | 4Classes | $60 | CDA |
| Week #3 CanSkate | Mon to Thurs | 5:45-6:30pm | July 17,18,19,20 | 4Classes | $60 | CDA |
| Week #4 CanSkate | Mon to Thurs | 5:45-6:30pm | July 24,25,26,27 | 4Classes | $60 | CDA |
| Week #5 CanSkate | Mon to Thurs | 5:45-6:30pm | July 31, Aug. 1,2,3 | 4 Classes | $60 | CDA |
| Week #6 CanSkate | Tues. to Thurs | 5:45-6:30pm | Aug 8,9,10 | 3 Classes | $45 | CDA |
CDA=Castle Downs Arena
Recommendations / Equipment

· We recommend that children have at least 1 skating experience prior to the first class

· Helmets MANDATORY! (Hockey style CSA approved)

· Requires sharpened skates with good ankle support

PROSKATE (For all your skating equipment needs) -click here!

Long Term Athlete Development

· Skate 1 day per week Pre-CanSkate

· Skate 2 days per week CanSkate

· Skate 8-10 months per year

· Participate in a variety of activities including gymnastics, swimming, dance, team sports

· See LTAD Series1 for recommendations
Financial Assistance Available (ask how we can help)

Downloads
2023 PreCanskate/CanSkate Reference Sheet.pdf
Bottom Content Title
This is an additional section to be able to add content